MP70 – 70° Folding Ladder (Max 17')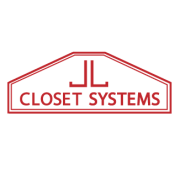 Alaco Ladders' ease of installation, appearance and function lead to positive results for our closet customers, which in turn leads to more referrals for JL Closets. I have no hesitation recommending Alaco to anyone needing a ladder system because they offer a very solid product produced by a very professional company and staff.
I just received our Alaco Ladder and I must say it is beautiful – great craftsmanship and nice design. It was easy to setup and install. It adds the perfect aesthetic and functionality to the loft above the kitchen in my Florida Keys-style bungalow.
I enjoyed working with the Alaco Team. They made the purchasing process easy and informative so I was able to plan my ladder project to perfection.
We have been ordering ladders from Alaco for over a decade. Alaco has the best variety of wood and stain options available to us that best coordinate with our full product line. We have been very pleased with their level of product quality, customer service, and consistent lead times.